Brilliant Distinction is the reward program for Allergan's portfolio of certain aesthetic pharmaceutical products. This creates an interesting combination of pharma and loyalty dynamics. While working on this account I touched everything from promotions and everyday website content development to special initiatives like redeveloping their app&website plus employee promotions and special partnerships.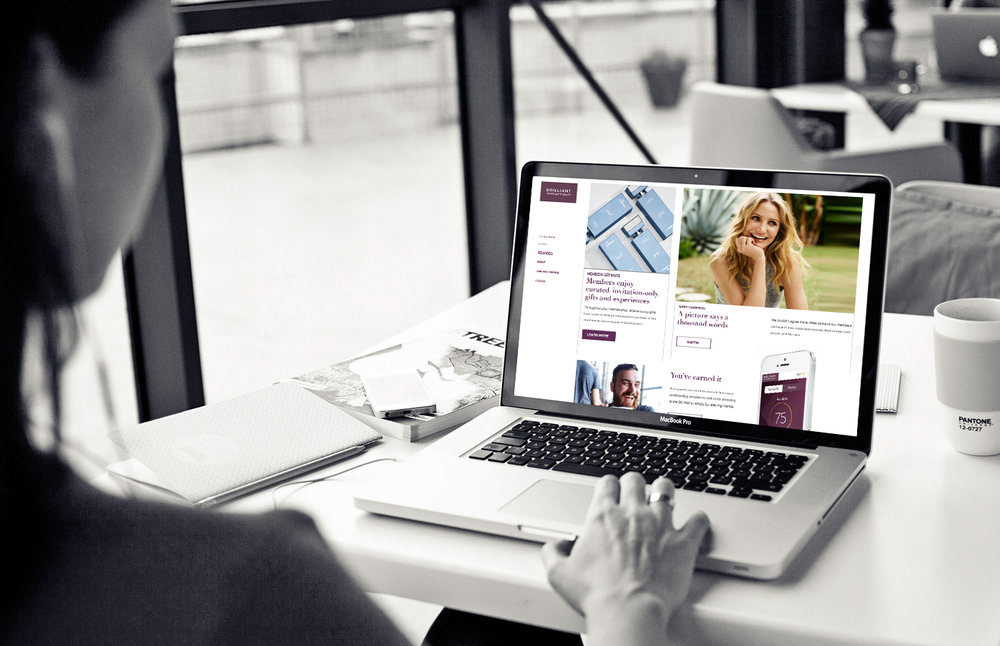 The gilt promotion was the clients first foray into promoting their products in an outside sales funnel. My team worked to develop the look, tone and execution for the promotion and fulfillment integration -- which necessitated creating a separate registration portal and the assets needed for the members. 
While developing the new website and app, we also created materials targeting numerous audiences, from consumer to practitioner to Allergan's own sales reps.

Meanwhile there were product rollouts, re-brands and promotions...
And even an initiative to encourage employees to embrace the loyalty program. For this campaign we did a custom registration funnel, email campaign, onsite posters and surface clings.